Hilda Nersessian
Realtor®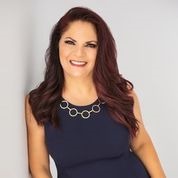 Hilda Nersessian, Broker Associate with eXp Realty, is a full time agent dedicated to customer support, marketing, and integrity.  Hilda Nersessian is a real estate professional focusing on providing her clients with dedicated service, giving special attention to every little detail in a real estate transaction.  As a REALTOR, Hilda's goal is to help her clients achieve wealth through the purchasing and selling of real estate.  With her distinct marketing approaches and keen negotiating strategies, Hilda secures an ideal outcome, always serving in the client's best interest.  She has aligned herself with one of the strongest brokerages in the region, creating a powerful network of high achievers, all sharing the same values of integrity, work ethics, and exceptional customer service.
Hilda's analytical nature gives her an advantage in understanding the challenges of the marketplace and helping her clients maneuver through what many may consider a complex business environment.  Her tenacious personality combined with her sincere desire to help her clients, create a win-win situation for those who put their trust in her. 
Hilda enjoys living in the Foothill area with her two children.  She takes pride in her community, always working to promote homeownership and to preserve quality of life in the neighborhoods she serves. 
"I love what I do and I love the people I get to meet and work with each and every day.  This is what motivates me and pushes me to work harder and give back to my community." - Hilda